Websites
I specialize in making hard working websites for you!  Take a look through some of my work and let me know if I can do something for you.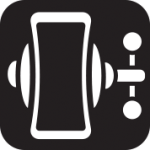 Made with Mobility in Mind
All the sites I create are carefully checked for how they will look on today's mobile devices.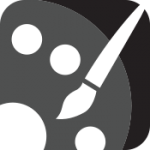 Graphic Design
Websites, print, and logo design services are available.  Perfect solutions for your marketing plans.
Brand Development
You don't just have a business, you own a brand!  I can help with your brand identity and help you keep your message consistent.
Websites for Small Business
Small businesses are the lifeblood of any community and the small business owner is among the hardest working.  Your passion and drive go into every aspect of your business.  You know you need a good website but setting one up is not on your list.  We understand what's at stake.  Click here to learn more.
Time to update your current site?
You've enjoyed your current website but now it showing its age.  Either the layout is outdated or the site won't work on mobile devices.  We can get you up to date with an efficient website.  Send us a message and we will review your site and give you our thoughts on what it will take to make your site current.
Ministry Web Sites
One of our favorite types of websites to do is ministry websites.  Whether for a church or for a support ministry, contact us to talk about your project.