After an eventful 2021 we were quite ready for a more relaxing 2022 with only one project on the block. That was to be getting a lot done on the El Camino.  As with all best intended plans… it all went south.  I did get a few things done early in the year. I've got seats set up. Wires began to make their way back. The entire HVAC system went in.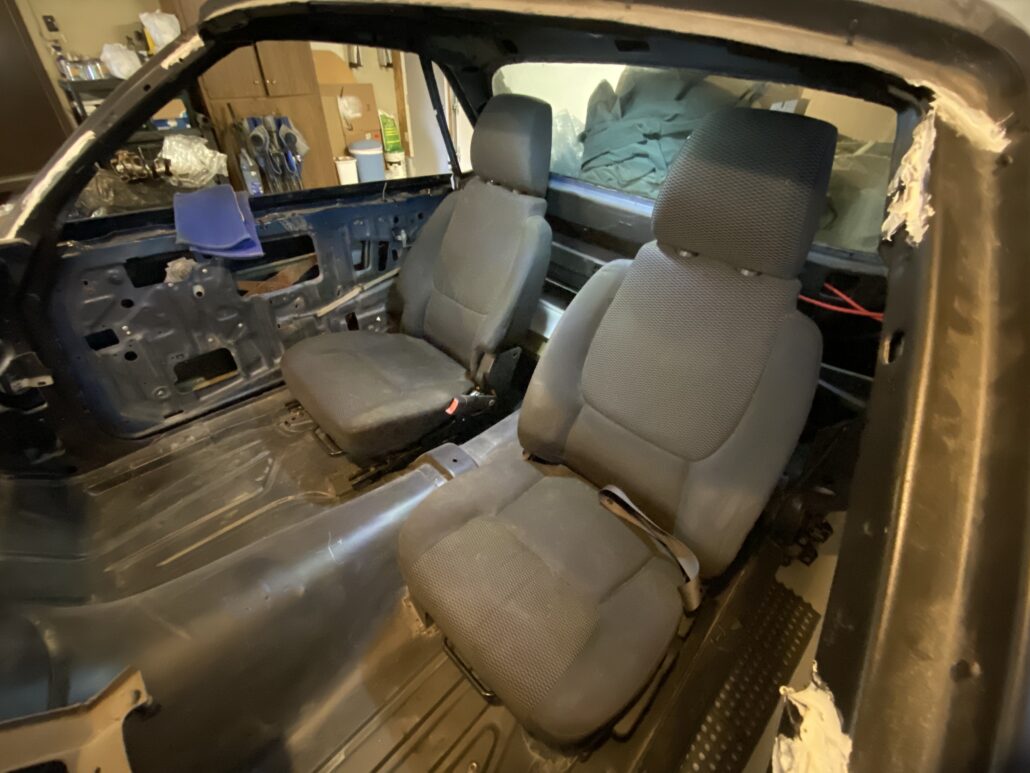 While not completely unexpected we said good-bye to our Sadie at the end of January. She really got tired through the past year and was just having more and more problems. We were able to give her a few last days of love and attention before she left us. It was great having her in our lives for 16 years.
I think 2022 will go down as having some of the craziest weather.  In May we had the first of two derechos that carried a lot of dust creating a true haboob. Something very unseen and very scary looking for this area. It hit right at rush hour in Sioux Falls. I stayed at work helping with news coverage. Wendy, however, was on her way home when it hit. While there was widespread damage throughout the area, our property only had a twig or too come out of our trees. The old red shed out at the old Perkin's place wasn't as lucky. It took a big kick of wind and was put on its weak top and fell to pieces.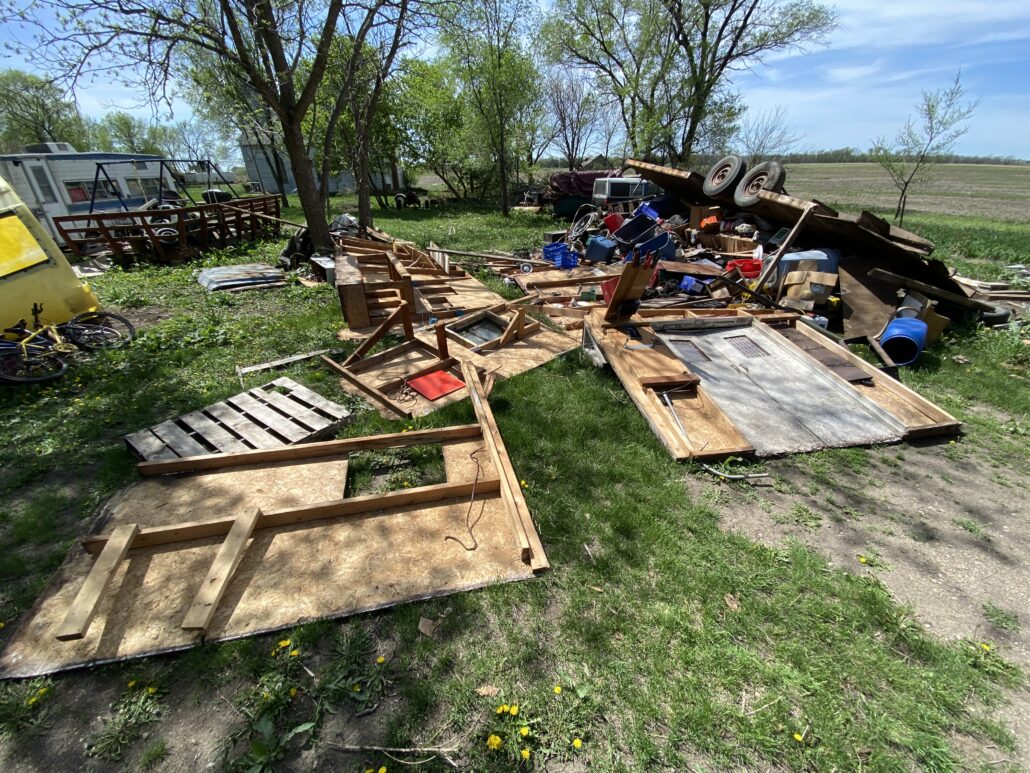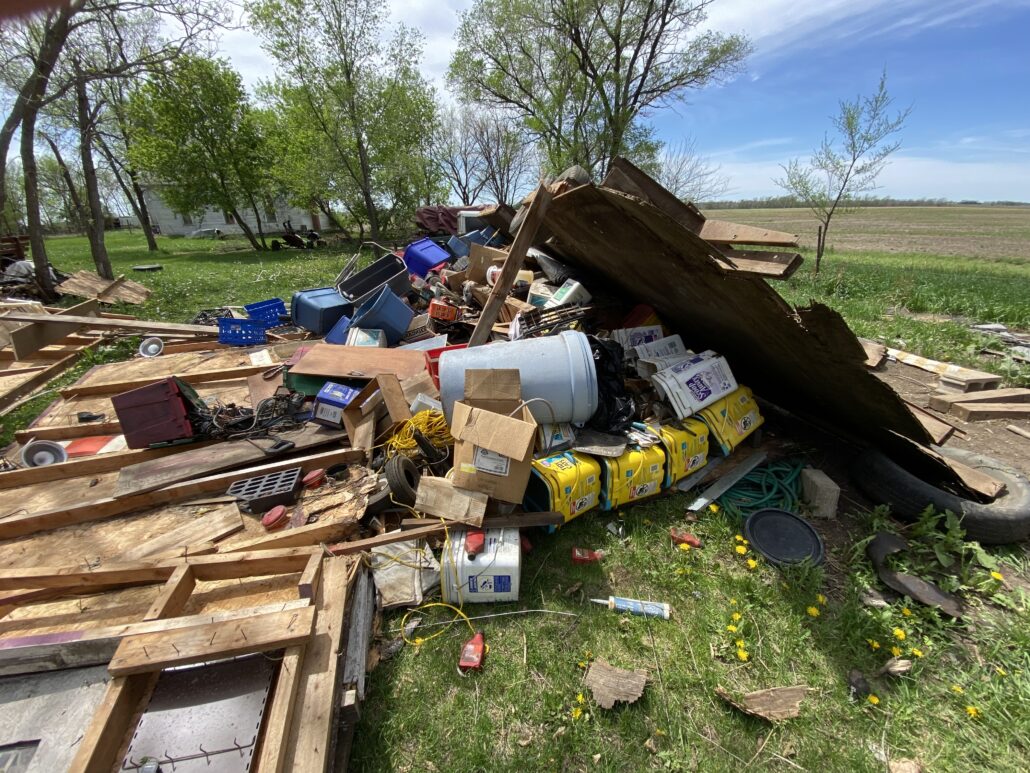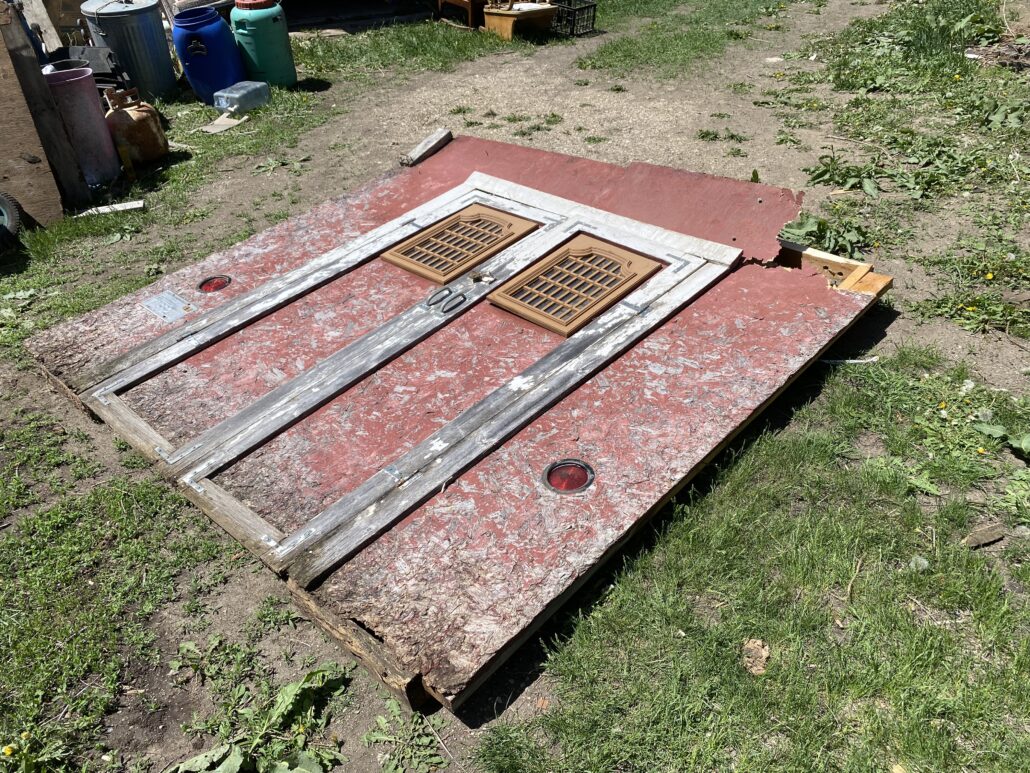 The next storm came a couple weeks later over Memorial Day weekend.  We had a couple days of storms and for one of them, in the wee hours of the morning, loud bangs of hail hit the house. The roof in the garage, in an area that was repaired last summer, started to leak. I had to pull a section of the ceiling down to get some control over it.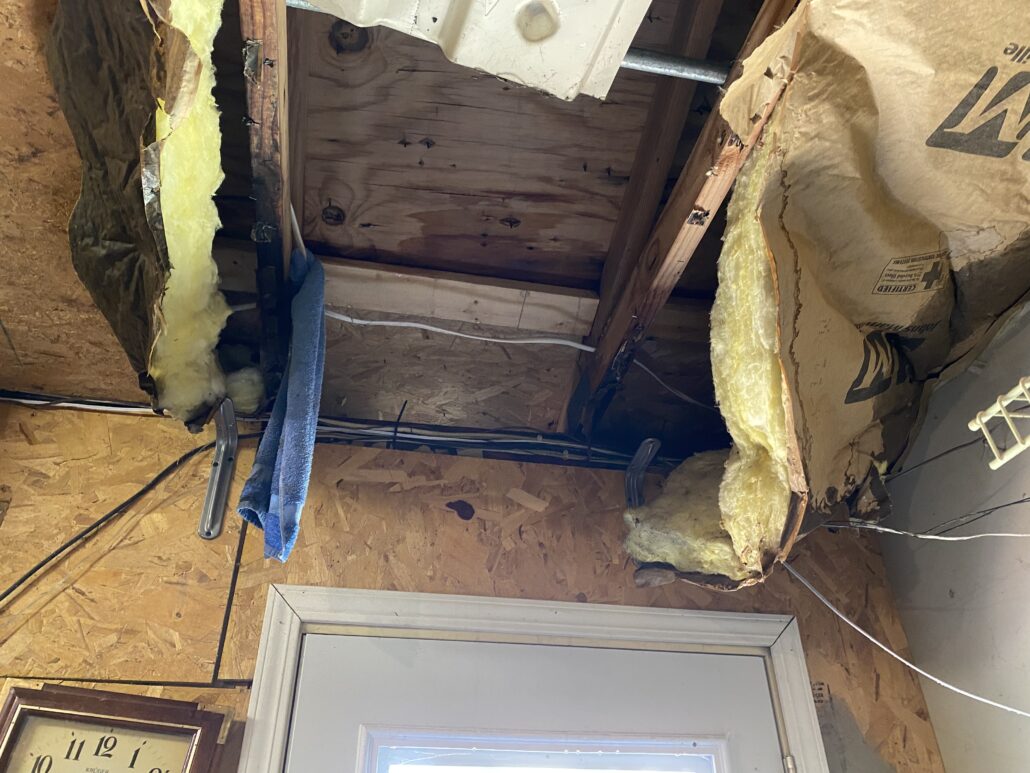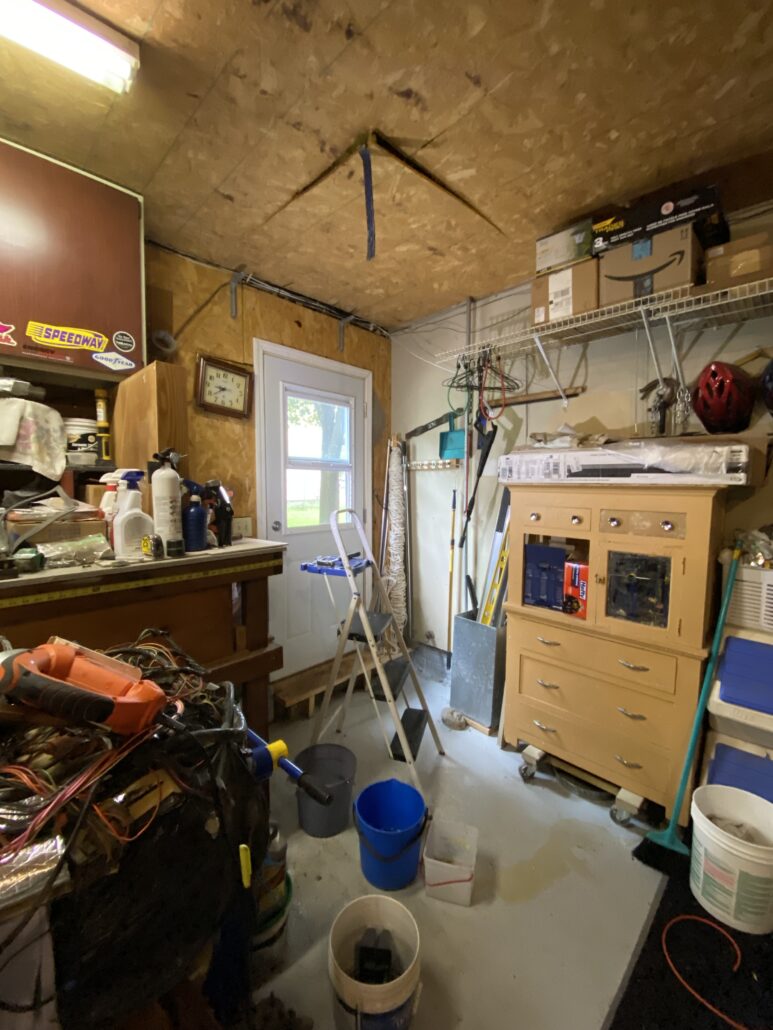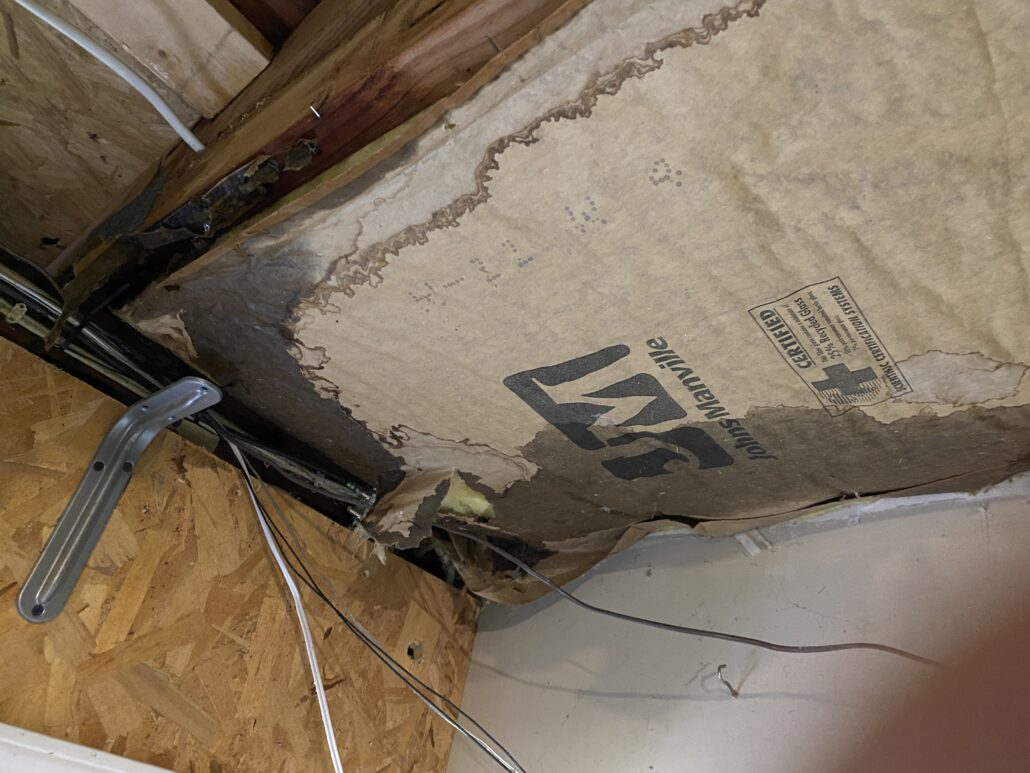 Over a couple days we ended up going to the basement a few times.  Nathan was sick at the time too, so he was fairly out of it. Too bad we didn't know it was COVID and of course we all got sick after that. It was the first time we all had it and thankfully it wasn't too bad for us. James never got it though he's been exposed to it so many times I think he has a natural immunity to it. 
After the storms and recovering from COVID we could really get a look at storm damage.  We just had windows and siding late last summer. There wasn't a huge amount of damage but since our gutters were new, you could really see where it took a beating. This down spout was crushed by the falling ball of ice.
Insurance was called and I scheduled some inspections. The shingles were about 16 years old so I was more than happy when insurance approved the repairs. Even our shed got new shingles! Now if I could just figure out how to get a new patio…
While we were waiting for the shingles and since the contractor needed access to our garage attic, Wendy and I cleaned it out and redid some of the flooring in it to open up some more space.  Some of the wood panels that had been used up there weren't really fit for flooring duty and I was able to take those and create a new workbench top.  Another unexpected project for the year, but it turned out great and it was all done with repurposed wood that I already had. 
After the roof was done and my garage shop put back together I could move to the next project which was this old dresser that my Grandmother had and then my Dad then put into my care.  It had been in the family since at least the 1930's.  It had a heavy coat of peach paint covering old lead paint. Several areas were cracked and flaking off. Stripping the paint was a messy and complicated process. That old lead paint was extremely tough. Along the way the dresser was able to reveal some clues of its past and I was able to find drawer pulls that would have been similar to its original ones. The end result was worth the work. See the whole build here.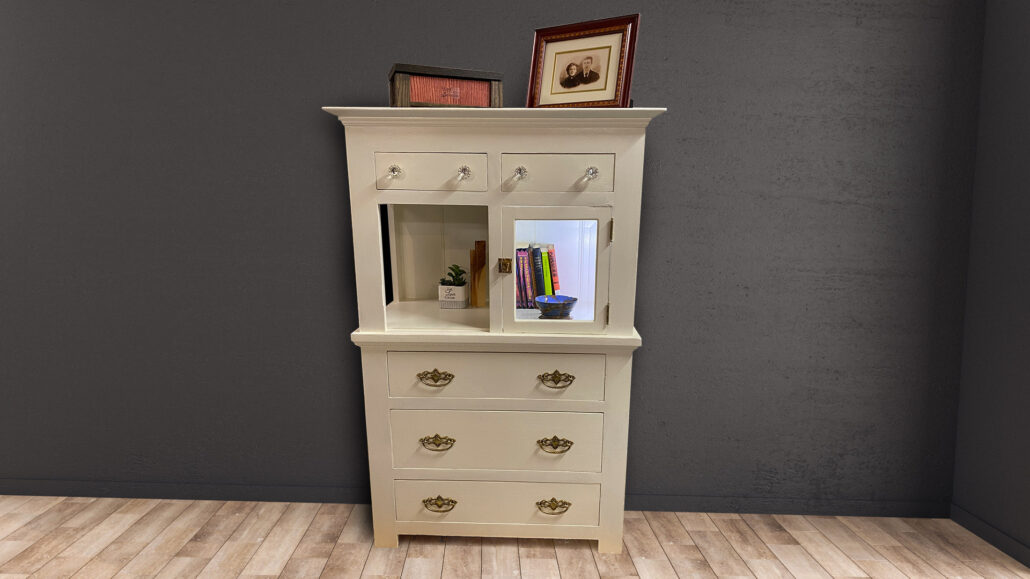 A severe back spasm that happened when we were doing fall cleanup put me out of commission for a few weeks. Horrible pain, couldn't move much for several days.  When I finally got moving again my next project was a Christmas present that I'd been thinking about creating. I was inspired from some posts on Pinterest. I guess you could call this a Pinterest Project. My wife's longing for "her" mountains, aka Pikes Peak in Colorado Springs became the subject of the design.  I created the shapes in my design programs, printed it out and used that to cut out the wood shapes. LED tape lights went between each layer and I linked them all together. It came out great and she loves it.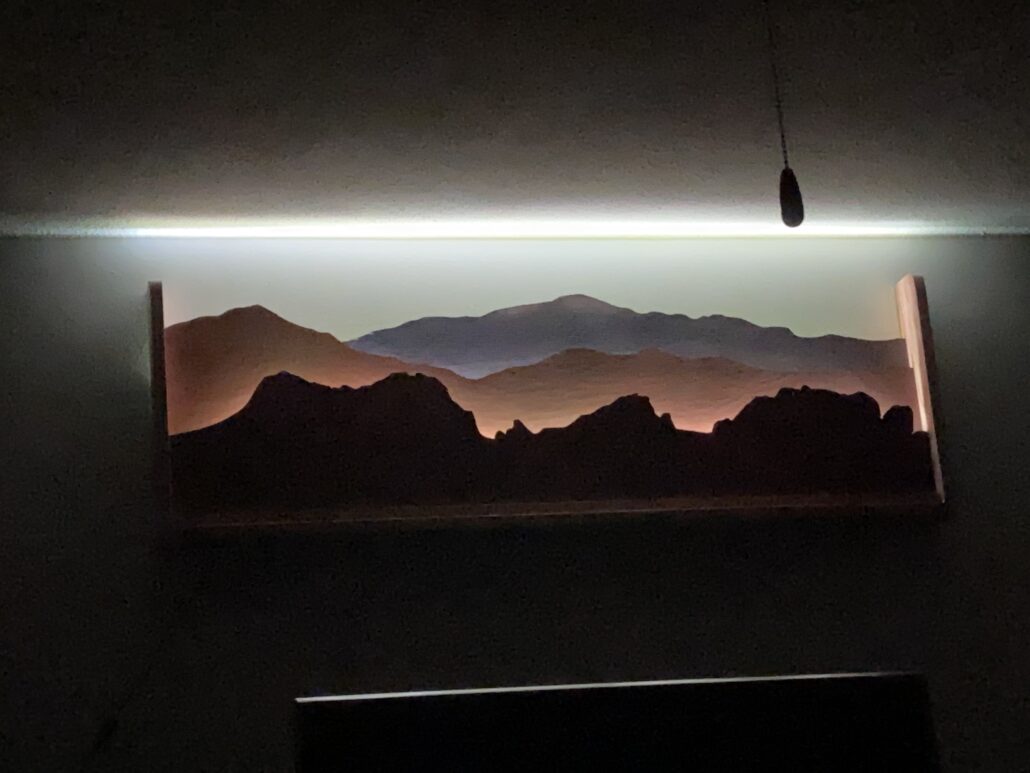 2022 couldn't end uneventfully.  Right at the end of the year, just before Christmas, we had some of our coldest temperatures dipping into the teens BELOW zero. Windchills of -40s! One morning we didn't have cold water running in the kitchen. Sure enough, a pipe had frozen.  It was right above our basement shower. I could feel the top of the shower wall was very cold. There is a shower light in here, so I removed it and was able to stick my phone and a light up to take some photos. It was very easy to see the pipe had burst, but since it was still frozen we weren't leaking water… yet.
I shut the water off to the house. Cut open the ceiling of the shower to get directly under the pipe.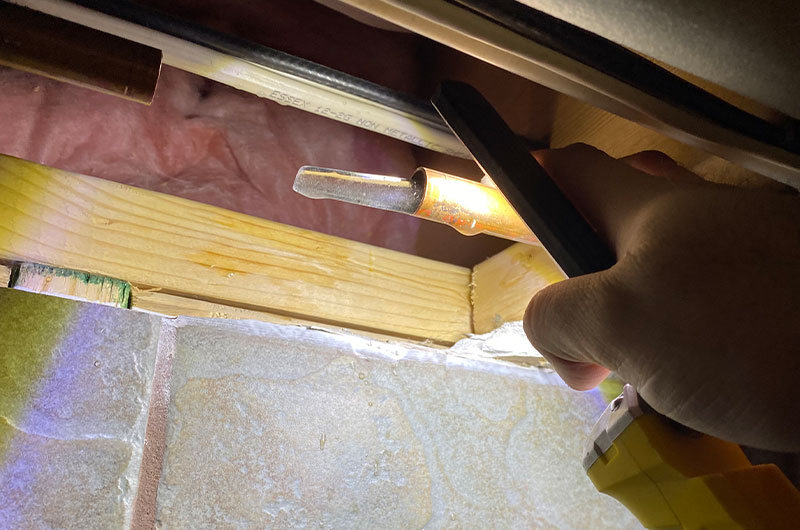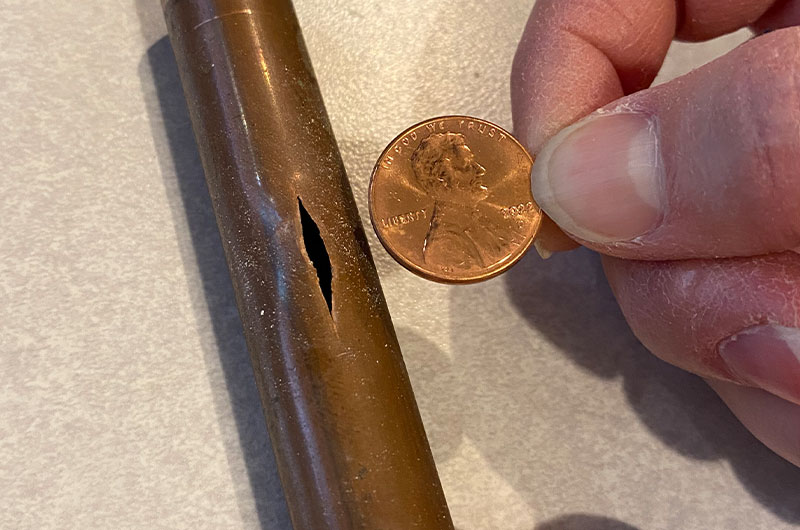 I cut the broken part out and I had a compression valve from a previous project in my shop. I put that on the supply end and was able to restore water to the house.  The valve let me get the frozen pipe thawed and I could open it up to let water flow.
I got a plumber to come out the next morning. It was a super easy for him. It took him longer to create the invoice than it did to do the patch. 🙂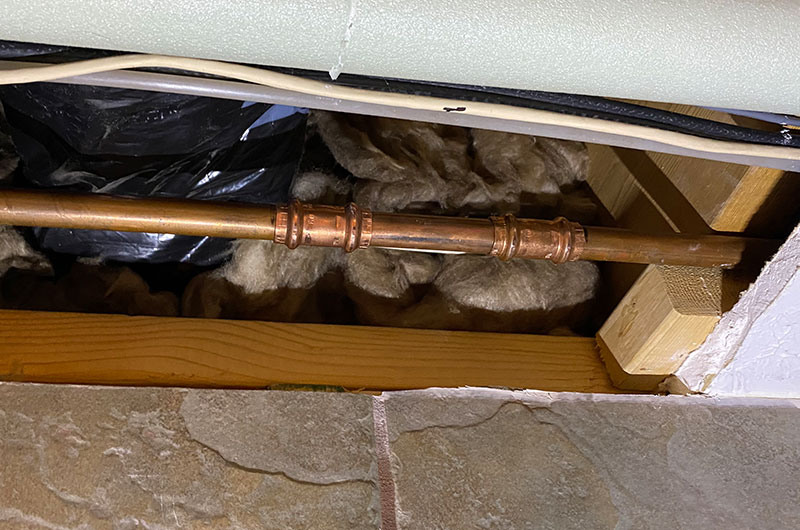 I'll fix the ceiling next year after winter is over.
We did manage to have some relaxation in 2022. We took a couple trips to Colorado. One of those trips we went to the top of Pike's Peak via the cog railway.
Good bye 2022, here's to 2023!